Welcome to Beccles Carpet Cleaning. We have been offering a professional residential and commercial carpet, upholstery & rug cleaning service in Beccles and the surrounding areas since 2002.
We are fully trained and have fully comprehensive insurance with public liability and treatment risk ( which includes anything we clean ). We also offer a professional upholstery cleaning, rug cleaning and leather cleaning service.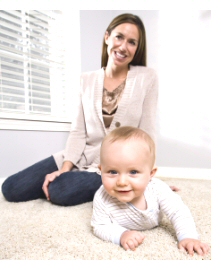 We pride ourselves on offering an affordable, punctual, friendly & professional carpet cleaning service to both domestic & commercial customers.
Carpet cleaning is a professional trade and takes many years to learn how to do it properly, for this you need experience, good training, high quality equipment and top quality ' safe' carpet cleaning solutions.
We offer stain removal and odour removal treatments and carpet stain protection treatment ( scotchgard ). We clean all carpet types including wool and wool mixes.
We use a high powered portable hot water extraction machine, this is set up outside your property to keep noise to a minimum and we simply run hoses from the machine to the rooms where we are working. We will require an electric socket and a few buckets of hot water to put into the machine.
We appreciate it if you can move any smaller items of furniture out of the rooms where the carpet is being cleaned, we can then move your sofa, armchairs, dining table etc. around as we need to. If you are unable to move anything we offer a complete furniture moving and replacement service, we will have to charge more for this service as it takes additional time.
After the carpet has been cleaned we will put any furniture that has stained wooden or metal feet onto foil squares, this will protect the carpet from possible staining from the feet and protect the furniture legs from the moisture.
Carpets are left damp for a few hours after the carpets have been cleaned because its a hot water cleaning system that we use. Drying times will depend on what the carpet fibres are made from, how thick the pile is and the weather ( ambient temperature and humidity ). On a nice warm summers day carpets can be dry in an hour, in the middle of winter even with heating on they can take 24 hours to completely dry.
So, if you 're looking for a professional carpet, leather, rug or upholstery cleaning service in Beccles, Bungay, Worlingham, Ringsfield, Barsham, Geldeston, Gillingham or the surrounding areas please get in touch for a free over the phone no obligation quotation.
We offer OAP and multi room / job discounts and a 100% money back guarantee. If you are not happy we will re-clean your carpet, if you are still not happy we will refund your money in full!
We also offer professional commercial carpet cleaning which includes office, school, shop, pub, restaurant, hotel etc.
This website is owned and operated by Dirtbusters Cleaning Services.
Facebook page: https://www.facebook.com/dirtbusterseastanglia
Informative Wikipedia pages: Carpet Cleaning, Beccles.